Sussex County Sheriff Jonathan Sammons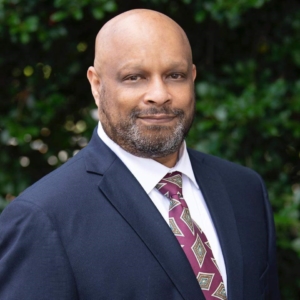 Jonathan M. Sammons was sworn in as Sheriff of Gloucester County, New Jersey on Wednesday, December 29, 2021.
After graduating from Cumberland Regional High School, Sheriff Sammons attended the University of Maryland, College Park majoring in Social and Behavioral Sciences.
Heeding the call of duty, Sheriff Sammons joined the U.S. Army, completing Basic Training and Advanced Individual Training at Fort Sill, OK, then Jump School in Ft. Benning, GA where he achieved the coveted Jump Wings, and ultimately volunteering for the 82nd Airborne Division located in Ft. Bragg, NC.
While at Fort Bragg, Sheriff Sammons completed a multitude of specialized training including, but not limited, to Amphibious Warfare, Jungle School, Desert Warfare, Arctic Warfare, and SERE (Survival, Evasion, Resistance and Escape), while simultaneously maintaining his unit's armory which contained approximately 15 million dollars of equipment.
Ultimately, Sheriff Sammons deployed to Grenada as part of Operation Urgent Fury. After having obtained his TS/SBI (Top Secret Special Background Investigation), Sheriff Sammons went on to Mike 5 training and led a Nuclear Support Team in the Republic of South Korea.
Sheriff Sammons is a graduate of Rowan College with a degree in Health Science and is a certified NRA Pistol and Shotgun Instructor who enjoys donating his time instructing new shooters at Mullica Hill Rifle and Pistol Club's Annual "Women's Day at The Range".  Jonathan is also a Certified Armorer for Glock and Smith & Wesson, and has recently retired from the firearms industry after 13 years.
Sheriff Sammons enjoys fly-fishing, sporting clay, and upland bird hunting, and lives in Elk Township with his wife Carolyn and two daughters, Samantha and Andrea.