Sussex County: Sussex County Sheriff's Officer Receives the Meritorious Service Award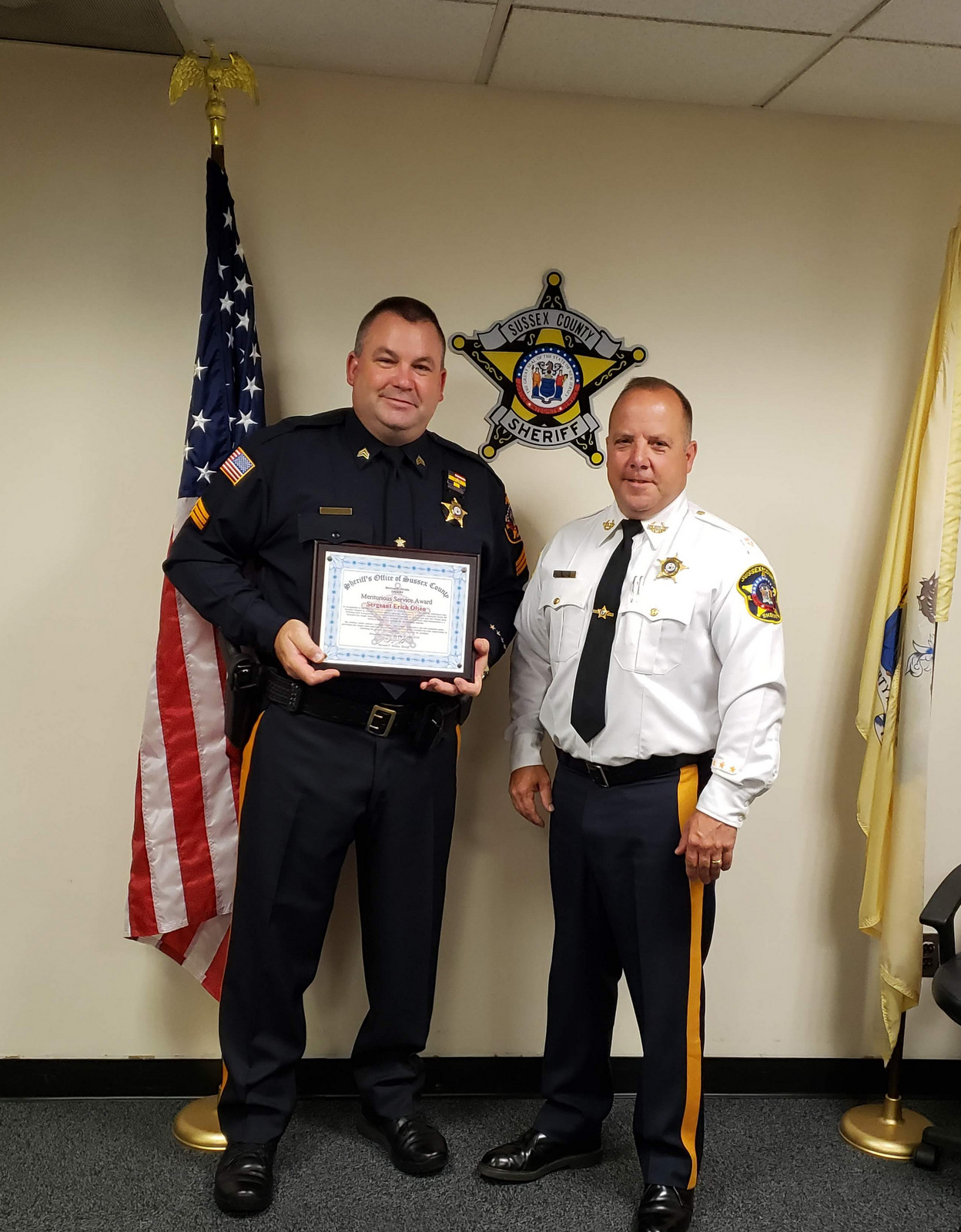 Sheriff Michael F. Strada was proud to present Sergeant Erich Olsen with the Meritorious Service Award for his heroic actions in coming to the aid of an individual who became trapped in his own burning vehicle beneath the trailer of a truck on Interstate Route 80.  Working with bystanders, Sergeant Olsen worked to extinguish the flames and pull the vehicle from beneath the trailer enough to be able to extricate the driver.  Sergeant Olsen procured additional fire extinguishers from passing motorists and used them to prevent the flames from engulfing the driver seat area.  The driver was transported to a medical facility with serious life-threatening injuries. 
His actions, under adverse conditions with a high degree of hazard to his own personal safety, prevented the victim from suffering certain death at the scene and provided the best opportunity in surviving the serious injuries inflicted as a result of the accident.
Sheriff Strada states, "Sergeant Olsen's actions were heroic and contributed to saving the man's life.  He brings great credit to this agency and the law enforcement profession as a whole."
To download a copy of this article, click here:  Sussex County: Sussex County Sheriff's Officer Receives the Meritorious Service Award
/in Press Releases /New Jersey Sheriffs Association