Ocean County: Ocean County Is Apparently The 1st County To Hold Sheriff's Sales Post Covid-19
October 7, 2020/in Media, Press Releases/by Ocean County Sheriff's Office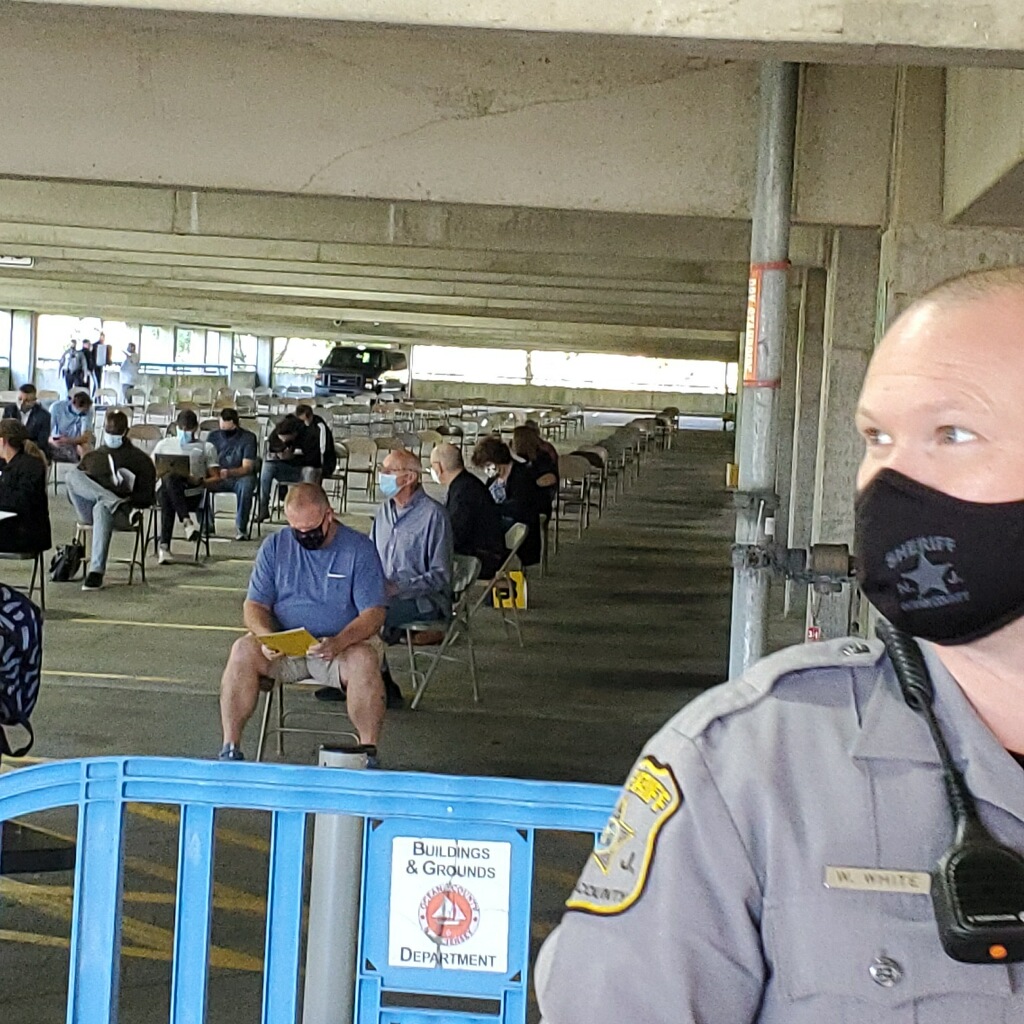 Ocean County is apparently the 1st county to hold Sheriffs Sales yesterday post covid-19 on the 3rd floor of the parking garage.
The county went to great lengths to insure the sales were conducted in a safe fashion spacing chairs 6 feet, plastic shields, face masks worn, etc.
The Sheriff's Office acknowledges the assistance provided by buildings and grounds and information and technology staffs for their cooperation in arranging to relocate the sales to the parking garage. County Counsel Matt Thompson has been monitoring the Sheriff's Office procedures and attended the sale to insure covid-19 legal concerns were addressed. The Ocean County Sheriff's Office will continue to conduct sales in the parking garage for the next two weeks.
Please be advised Sheriff's Office Chief Clerk Kim Bockin reports the following Sheriff's Sales information :
                               30   sales scheduled
                               12   sales (residential)
                               0 vacant and commercial properties
                               Total Value sold $2,340,100